Notes from the director / Notas del director

Saludos cordiales:
Aprovecho ésta oportunidad para reactivar la página del director que había quedado un poco rezagada debido a la enorme cantidad de trabajo que hemos tenido en los últimos meses, a raíz del trámite del nuevo año de subvención de Sea Grant.
El verano también ha sido sumamente activo con varios viajes y la administración de varios proyectos. A continuación les presento un resumen de algunas actividades y de eventos que me han ocupado en estos meses:
1. Coordinación de la remodelación y mudanza de Sea Grant al Centro de Investigación y Desarrollo.
2. Preparación de componente de investigación social en propuesta multi-disciplinaria sobre reservas marinas pesqueras en Puerto Rico, de la iniciativa del Dr. Richard Appeldoorn.
Esta propuesta fue aprobada para los próximos cinco años.
3. Evaluación de los candidatos a la beca Knauss de Sea Grant, en Silver Spring, Maryland.
4. Participación en el Taller sobre Búsqueda Futura en el Desarrollo Sustentable, Bremen, Alemania. Auspiciado por la World Wildlife Fund y la Carl Duisberg Gesselschaft. Para esa actividad preparé el escrito "Building Blocks" que incluyo en este lugar.
5. Visita al Instituto de Ciencias del Mar en Barcelona, España. Allí hice la presentación titulada "La Antropología Aplicada a la Conservación de los Ecosistemas Marinos y Costeros: el caso del Programa de Apoyo al Mar".
6. Visita a la Cátedra de Estudios Marítimos de la Universidad de Girona, invitado por el Dr. Juan Luís Alegret.
7. Actividades e Informe Final de la identificación de problemas de enfermedades de coral, el Taller de Trabajo Voluntario sobre Enfermedades de Corales (Ruperto Chaparro, Ernesto Weil y Héctor Ruíz), y la identificación de áreas críticas y metodologías para el monitoreo de actividades humanas que impactan los arrecifes (Manuel Valdés, Miguel Lugo y Celso Rivera.)
8. Coastal Training Program (Coordinador por Lillian Ramírez), un estudio y colaboración con Jobos Bay National Estuarine Research Reserve y el Programa de Manejo de la Zona Costanera del DRNA.
http://ctp.uprm.edu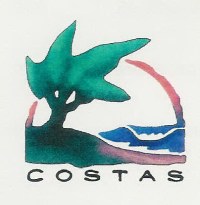 9. Proyecto Costas (Environmental Entrepreneurship Program-NOAA) y el taller de Antropología Aplicada Áreas Marinas Protegidas.
costas@uprm.edu
10. Presentación en el Seminario de Dimensiones Humanas del Coastal Services Center (NOAA) en South Carolina. Título: "A short history of marine reserves: science, culture and politics in Turrumote, La Parguera, Puerto Rico.
11. Diseño y coordinación (junto con Chaparro) de actividades para evaluación rápida y talleres sobre asuntos pesqueros en St. Croix (NMFS / Caribbean Fishery Management Council).
Nuevo año académico

En agosto comienza el nuevo año académico 2002-2003 con nuevos retos, y una nueva administración universitaria. En estos momentos la Universidad de Puerto Rico se encuentra en una difícil situación económica que ha afectado a la mayoría de los programas docentes y de investigación. Nuestro programa ha sido afortunado, ya que los fondos del RUM y de la Administración Central no fueron recortados. Sin embargo, el aumento en el costo de vida, y en los salarios hace que la cantidad asignada no sea del todo suficiente para enfrentar nuestros compromisos fiscales. Ante ese reto nos enfrentaremos con el optimismo y la fuerza innovadora que nos caracteriza.
No obstante, el panorama se nos presenta positivo por varias razones:

Sea Grant ha sido reautorizado en el Congreso por los próximos cinco años, y eso nos brinda una gran seguridad.

Nuestro Programa se mantiene activo añadiendo proyectos y actividades subvencionadas por varias agencias (NMFS, CFMC, DRNA, JOBANERR), lo que estimula enlaces críticos y genera fondos adicionales para un sinnúmero de actividades (talleres) y productos (publicaciones y carteles).

Nuestra colaboración con el Departamento de Recursos Naturales y Ambientales se ha fortalecido en varias áreas. El apoyo brindado por colegas del Departamento, y por su Secretario, el Dr. Salvador Salas ha sido determinante.

Varios nombramientos en el sistema de la UPR y en las Islas Vírgenes se nos presentan como positivos para la misión de Sea Grant.
Nombramientos:
El RUM ha nombrado al Dr. Jorge Iván Vélez Arocho (Facultad de Administración de Empresas) como el décimo rector del recinto, nombramiento que acogemos con regocijo y entusiasmo. El Dr. Vélez Arocho es una persona muy capaz, un investigador y educador reconocido, con un gran compromiso con el servicio, la conservación de los recursos naturales y la docencia. Ha sido además colaborador de nuestro Programa en funciones de planificación y en proyectos de colaboración con el Centro de Cooperación Hemisférica.
http://www.uprm.edu/news/articles/as0192002.html
La UPR en Río Piedras ha nombrado a la Dra. Gladis Escalona quien ha sido una investigadora de Sea Grant y ha colaborado estrechamente con María Beatriz Riesco en actividades relacionadas con la intoxicación por ciguatera.
La Universidad de las Islas Vírgenes ha nombrado a la Dra. LaVerne E. Ragster como presidenta de esa institución. La Dra. Ragster fue por mucho tiempo coordinadora del Servicio de Asesoría Marina de Sea Grant en las Islas Vírgenes, y colaboradora nuestra en varios proyectos e iniciativas. Es un líder reconocida por todo el Caribe en asuntos relacionados con la conservación de la naturaleza y la docencia.
Anuncios importantes

Victor Omelczenko, nuestro querido oficial de programa, ha dejado su puesto en la Oficinal Nacional de Sea Grant, para trabajar con el Servicio de Rentas Internas en California. Le deseamos éxito en su nuevo trabajo, y le agradecemos su entusiasmo y compromiso con nuestro programa.
Nikola Garber es ahora nuestra oficial de programa. Nikola coordina en Sea Grant el exitoso Programa de Becas John A. Knauss. Le damos la bienvenida a Kola (
Nikola.Garber@noaa.gov
) y deseamos lo mejor en esa nueva función que desempeñará. Ya me he reunido personalmente con Nikola para dialogar sobre importantes asuntos del programa, tales y como: La planificación estratégica, la evaluación del PAT, el proceso de selección de propuestas de investigación, VIMAS, y la docencia de los asesores marinos. Probablemente, Nikola nos visitará a finales del mes de septiembre, para asistir a la actividad de la NMFS sobre arrecifes de coral.
Miguel Lugo, estudiante de maestría del Departamento de Ciencias Marinas ha sido seleccionado como "finalista" en la Beca Knauss. Lugo trabaja en su tesis sobre la ecología de los erizos, y es un colaborador de los proyectos de extensión e investigación en aspectos sociales del uso de los recursos marinos en Sea Grant. Todos los finalistas tendrán la oportunidad de conseguir pasantías en agencias federales durante la segunda semana de noviembre, y empezarán sus trabajos en enero de 2003. Enhorabuena a Miguel, quien se lo merece por su compromiso con la educación y la investigación, así como su calidad como persona.
English version:
Greetings:
The director's page is back. During the last months we found ourselves quite busy with a number of projects and activities that required all of our attention. Hopefully, I will keep this page updated at least every month to keep you all informed on current projects and activities.
The summer was also extremely busy. I traveled most of it through Europe and the United States, while managing a number of projects back home. Some of the activities are summarized as follows:
1. Coordination of the remodeling activities of the new Sea Grant offices at the Research and Development Center at RUM.
2. Collaboration in a multi-disciplinary research program for the optimal design and development of marine protected areas in Puerto Rico. Dr. Richard Appeldoorn, principal investigator. This proposal has been approved for the next five years.
3. Evaluation of the candidates for the Knauss Fellowship.
4. Participation at the Future Search Workshop on Sustainable Development, Bremen, Germany. This workshop was sponsored by the World Wildlife Foundation (Europe) and the Carl Duisberg Gesselschaft.
5. Visit to the Marine Sciences Institute (Instituto de Ciencias del Mar), Barcelona, Spain. Presented a lecture for the Institute's staff and researchers. Title: "La Antropología Aplicada a la Conservación de los Ecosistemas Marinos y Costeros: el caso del Programa de Apoyo al Mar" (Applied Anthropology and the Conservation of Coastal and Marine Ecosystems: Sea Grants Experience.)
6. Visited the Center for Maritime Studies at the University of Girona (Catalonia, Spain), invited by its director, Juan Luís Alegret Ph.D.
7. Final Report of the DNER project on Monitoring Human Uses (Manuel Valdés, Miguel Lugo y Celso Rivera) and Diseases in Coral Reefs and volunteer work for monitoring (Ruperto Chaparro, Ernesto Weil y Héctor Ruíz).
8. Coastal Training Program (Lillian Ramírez, coordinator), a marketing study on capacity building supply and demand. A partnership with Jobos Bay National Estuarine Research Reserve and the Coastal Zoe Management Program from the DNER.
http://ctp.uprm.edu
9. Costas (a project of NOAA's Environmental Entrepreneurship Program), and a workshop on Applied Anthropology and Marine Protected Areas. For more information, contact us at:
costas@uprm.edu
10. Lecture at the Human Dimensions Seminar Series of Coastal Services Center (NOAA), South Carolina. Title: "A short history of marine reserves: science, culture and politics in Turrumote, La Parguera, Puerto Rico." July 23, 2002
11. Design and coordination (with Chaparro) of a "rapid appraisal", and workshops for fishers in St. Croix (NMFS / Caribbean Fishery Management Council).
New academic year

We are about to start the new academic year 2002-2003 with new challenges, and a new administration at UPR. Financially, these are difficult times for the University of Puerto Rico. Most academic and research programs have been hardly hit by cuts in their budget. Sea Grant managed to survive, relatively unscathed, since our funding was kept to the same level of the previous fiscal year. However, increases in the cost of living, health insurance, and salary increases leave us in the most difficult position of facing our fiscal commitments with a de-facto reduced budget.
I am sure that we all will face this challenge with our trade-mark optimism and ingenuity. Despite this gloomy scenario, there are some nice sunrays, due to the following reasons:

Sea Grant has been included in the budget, and will be reauthorized by Congress.

Our Program is extremely active looking for partnerships and funding, with projects and collaborations with a number of agencies, such as: NMFS, CFMC, DRNA, JOBANERR. These efforts generate funding for a number of outreach activities and products such as workshops and publications.

We have strengthened our collaboration with the Department of Natural and Environmental Resources in a number of areas: coral reefs, estuaries, coastal reserves, and capacity building. Our colleagues at the DNER have been supportive of this effort, jointly with the new Secretary, Salvador Salas Ph.D.

"Sea Grant-friendly" appointments at UPR and the University of the Virgin Islands
Academic Appointments: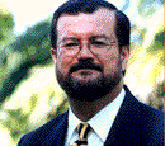 At Sea Grant we gladly welcome the appointment of Jorge Iván Vélez Arocho, Ph.D. (professor and former dean of the School of Business Administration) as the new Chancellor of the UPR-Mayagüez, effective in August 2002. Dr. Vélez Arocho (member of Sea Grant's Technical Review Panel, and advisor on strategic planning) has a lengthy experience in education and research, and a strong commitment towards academic excellence. Through his tenure as co-director of CoHemis (Hemispheric Center for Cooperation and Education in Engineering and Applied Sciences) Dr. Veléz Arocho demonstrated his commitment towards public service, collaborative efforts with other programs, development of multi and interdisciplinary teams, and the conservation of natural resources.
Gladys Escalona, Ph.D. professor at the School of natural Sciences was appointed Chancellor at UPR-Río Piedras. Dr. Escalona has been a Sea Grant researcher, and a collaborator with María B. Riesco in projects and workshops related to ciguatera poisoning in the Caribbean.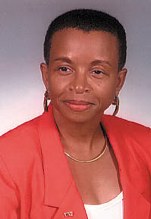 The University of the Virgin Islands appointed LaVerne E. Ragster Ph.D. as president of that institution. Dr. Ragster, professor of Marine Sciences and a strong supporter of Sea Grant (member of our Advisory Council) was in the late eighties coordinator of the Virgin Islands Marine Advisory Service (VIMAS). Dr. Ragster is a renowned leader, environmentalist and educator in the Caribbean, and an esteemed colleague in the field of conservation and resource management. Dr. Ragster works with a number of non-governmental organizations (NGOs) and regional organizations, including the Caribbean Studies Association (past president), Caribbean Natural Resources Institute (board member, past chair of the board), Caribbean Conservation Association (past vice president), Island Resources Foundation (board member), The Nature Conservancy (board member) and the Caribbean Council for Science and Technology (USVI representative). We warmly welcome her, and wish her all the best.
http://www.uvi.edu/pub-relations/uvi/home.html
Important announcements

Our dear Program Officer Victor Omelczenko resigned from his position at the NSGCP. Victor is now working in communications at the Internal Revenue Service in California. We wish him all the best, and thank him for his commitment and enthusiasm for our Program.
Nikola Garber is our new Program Officer. Nikola is the coordinator of the extremely successful Dean John A. Knauss Marine Policy Fellowships Program. We welcome Kola (
Nikola.Garber@noaa.gov)
and wish her all the best. I already met with Ms. Garber to discuss a number of important issues, such as: The PAT evaluation, the on-going strategic planning process, the scientific review process, VIMAS, and the faculty status for extension agents. We should expect a visit from her soon, most likely during the last week of September.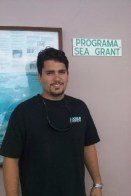 Miguel Lugo (M.S. student from the Departament of Marine Sciences at Mayagüez) was selected a finalist for the Knauss Fellowship. Lugo is currently doing research on the ecology of urchins in La Parguera, and is a collaborator in a number of Sea Grant projects related to the use of marine and coastal resources. All finalists will have the opportunity of working in a Federal agency or in Congress (starting in 2003), in matters related to the conservation of marine resources. Miguel deserves the fellowship for his positive attitude, hard work, and commitment towards education, research and conservation. Congratulations.